Corps using 'lessons learned' from 2022 low water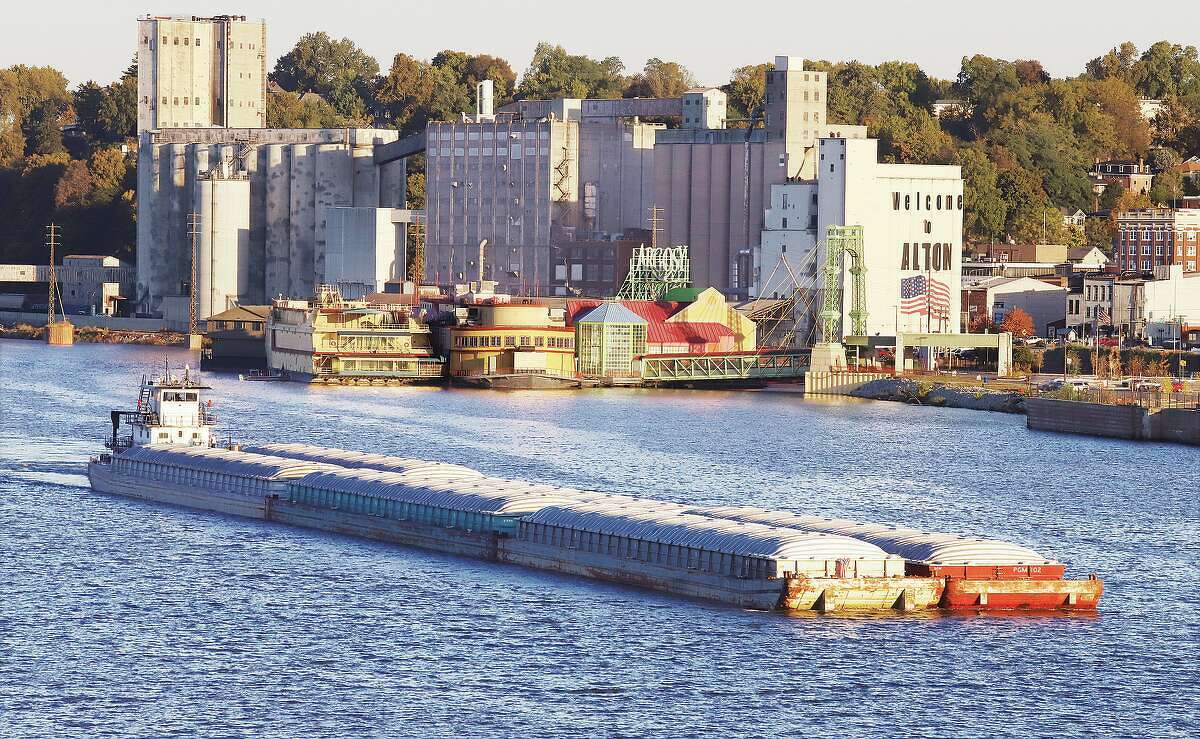 ALTON — Top leaders with the U.S. Army Corps of Engineers said the service is working to insulate the ag industry from negative impacts similar to those caused when dry conditions dramatically lowered Mississippi River water levels last fall.
Despite dredging efforts and shortened barge tow lengths implemented at the time, the low water levels from October to late November — peak harvest time — closed locks and dams, snarled barge traffic, halted the flow of grain and sent freight rates skyrocketing.
Appearing at a Senate Committee on Environment and Public Works hearing over the U.S. Army Corps of Engineers fiscal year 2024 budget, Assistant Secretary of the Army for Civil Works Michael Connor said the service this year is leaning on "lessons learned" from that period to "try and ensure that the next drought doesn't have a steep impact."
When Mississippi River levels fall as low as they did last year, there is "significant immediate economic impact" because "you can't efficiently move product," Connor said, adding "that reverberates (in) the agricultural community."
He was responding to U.S. Sen. John Boozman, R-Arkansas, the ranking member of the Senate Ag Committee, who said most ag products nationwide are exported via water system infrastructure.
"Our inland waterways, our ports and harbors are so vital" to farmers who rely on them for inputs and trade, and to consumers who depend on their efficiency to keep food costs affordable, Boozman said.
While the upper portions of the river currently don't reflect the exposed riverbed like last fall — areas from St. Paul, Minnesota, to Burlington, Iowa, largely remained above flood stage through late April and early May because of severe winter snow melt — they could again drop this summer and fall if severe dry conditions repeat.
In addition to dredging and working with the ag industry to manage portions of the river, Connor said the Corps is continuing to develop a "long-term strategy" for drought contingency planning across all the inland waterway systems it oversees.
That strategy includes using Corps' authorities under the Environmental Infrastructure Program and standard operations to make changes that can "provide more water" and to see whether "ecosystem restoration might take pressure off water supply in our tribal programs and planning programs," Connor said.
Lt. Gen. Scott Spellmon, the 55th Chief of Engineers and Corps' commanding general, said the Corps' budget for research and development has quadrupled to $86 million under its current request.
If appropriated, parts of those funds would be used to improve inland waterway system modeling and apply reservoir forecasting and changing precipitation patterns to better predict drought-related stress periods, Spellmon said.
The Corps' total $7.41 billion FY 2024 budget request is its largest ever, one that would spend more than $2 billion on general construction, including $1.726 billion worth of improvements to coastal and Great Lakes ports via the Harbor Maintenance Trust Fund and over $1 billion on inland waterways.
A total $4.47 billion would go to operation and maintenance costs, with the Mississippi River and Tributaries program calling for $232 million.
Budget plans for construction projects and maintenance to Corps' facilities along Illinois portions of the Mississippi River and state waterways, including the Chicago, Illinois and Kaskaskia rivers total around $282.5 million.
Major items include a combined $106 million for regular maintenance at Illinois sites on the Mississippi River such as dredging and repairs, and specific projects such as replacing the kevel rail at lock and dams 18 and 20 and repairing concrete at Lock and Dam 21.
Other items span $55 million for aquatic ecosystem restoration along the Upper Mississippi River and $50 million for ongoing work at lock and dam sites along the Illinois River, including replacing a lock gate at Lockport.