The Dredge Wheeler returned from steel and machinery repairs at shipyards in Charleston, SC, and Mobile, AL, last week.
Later this month, the crew will conduct readiness exercises aboard the Wheeler on the Mississippi River.
The Wheeler is the largest hopper dredge in the U.S. Army Corps of Engineers and helps maintain the Mississippi River Ship Channel and address shoaling in Southwest Pass during high and low water events.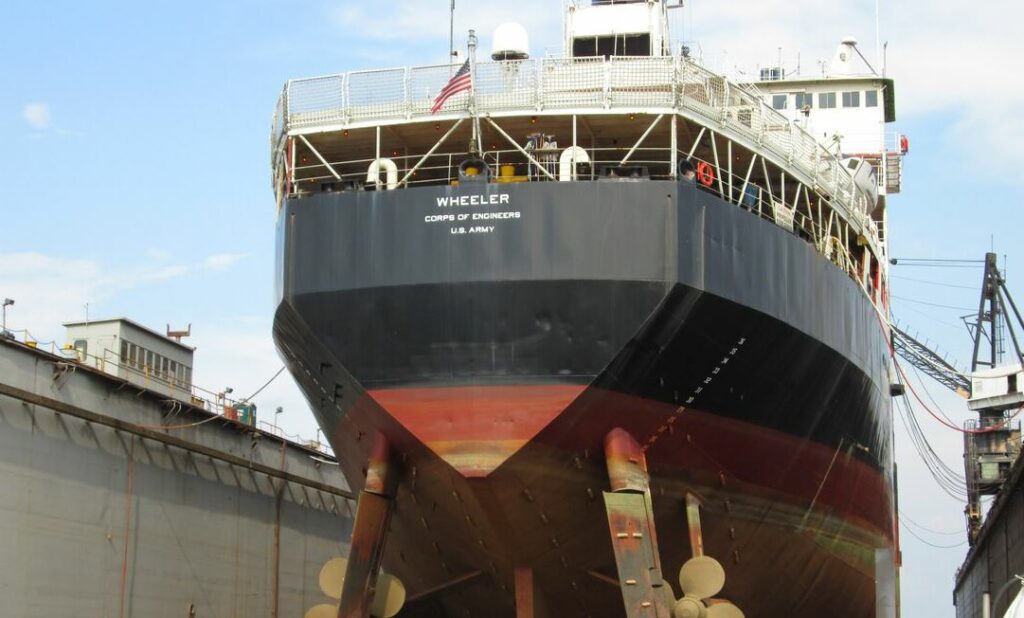 Although the dredge is maintained in a state of readiness for worldwide operations, it spends the majority of its time operating in the Southwest Pass, dealing with shoaling problems.
In compliance with recent legislation, the dredge is kept in a Ready Reserve status, capable of responding to an urgent dredging requirement within three days.
Periodic Readiness Exercises throughout the year keep the crew and equipment prepared for these contingencies.