Corps Commander Visits Dredges Working Middle Mississippi
View Source
The commanding general of the U.S. Army Corps of Engineers, Lt. Gen. Scott Spellmon, paid a visit January 9 to two of the Corps' largest dredges working within several miles of each other on the middle Mississippi River.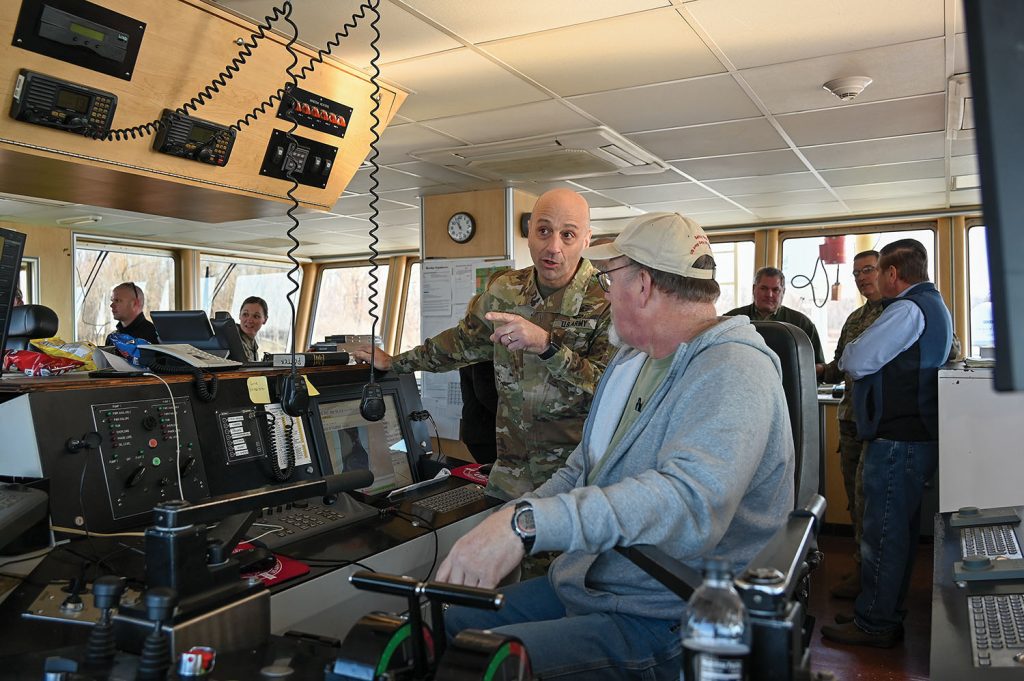 The dredge Jadwin, out of the Vicksburg District, was working at Mile 42 near Thebes, Ill., while the Potter, out of the St. Louis District, was working at Mile 47, near the Southeast Missouri Port. Following his visit to the dredges, Spellmon spoke with reporters and met with port and industry officials at the port's headquarters.
Spellmon said this was the third time in the last few months that the Jadwin had come to work in the middle Mississippi.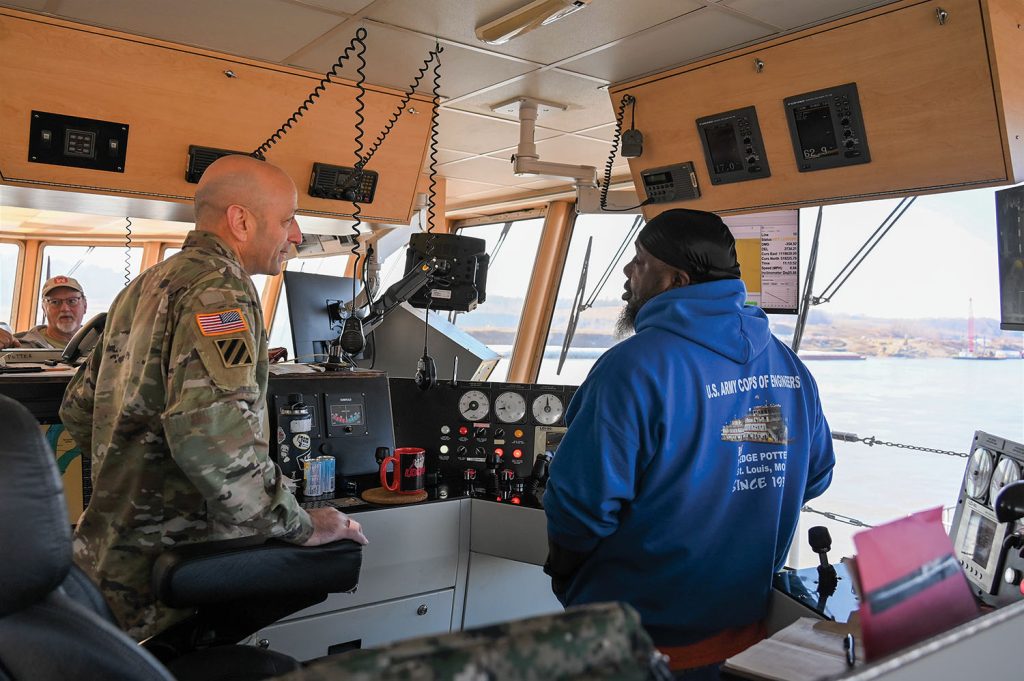 "The captain has been on that vessel for 29 years, and he told me that in the previous 29 years he has only made that trip twice. He made it three times this year," Spellmon said.
Get the latest infrastructure and dredging news in your inbox.Powered by the Waterways Journal and International Dredging Review, our monthly Infrastructure Report newsletter covers dredging, construction and civil engineering.
"He got a call to return to support St. Louis; I asked, 'How much notice did we give you?' He said 24 hours. So, 24 hours to get a crew off of leave, get that vessel under sail and get the crew back up here and get to work," Spellmon said. He called the dredge "the equivalent of our 82nd Airborne Division."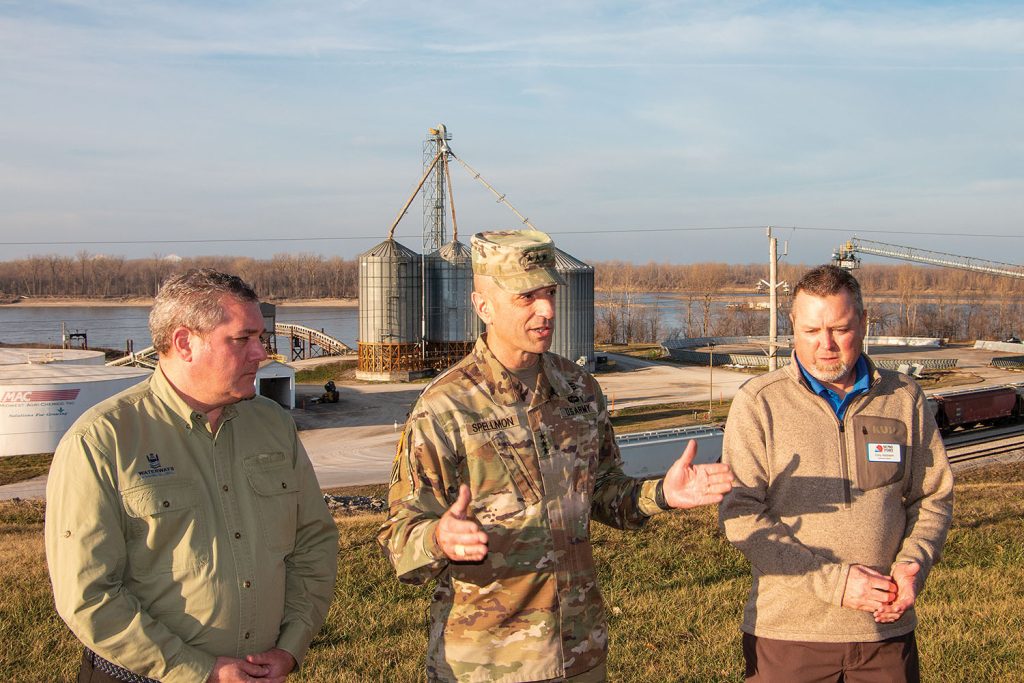 Although the river level has bumped up from historic lows a couple of months ago, in recent weeks it has been dropping again, and the outlook over the next few weeks is for it to keep falling, said Cary Harbison, SEMO Port executive director. He said the port was able to keep loading barges throughout the fall, thanks to the Corps dredging.
Paul Rohde, vice president-Midwest of Waterways Council Inc., thanked the crews of the dredges. "They really were heroes the last quarter of last year, keeping this river open and operational," he said.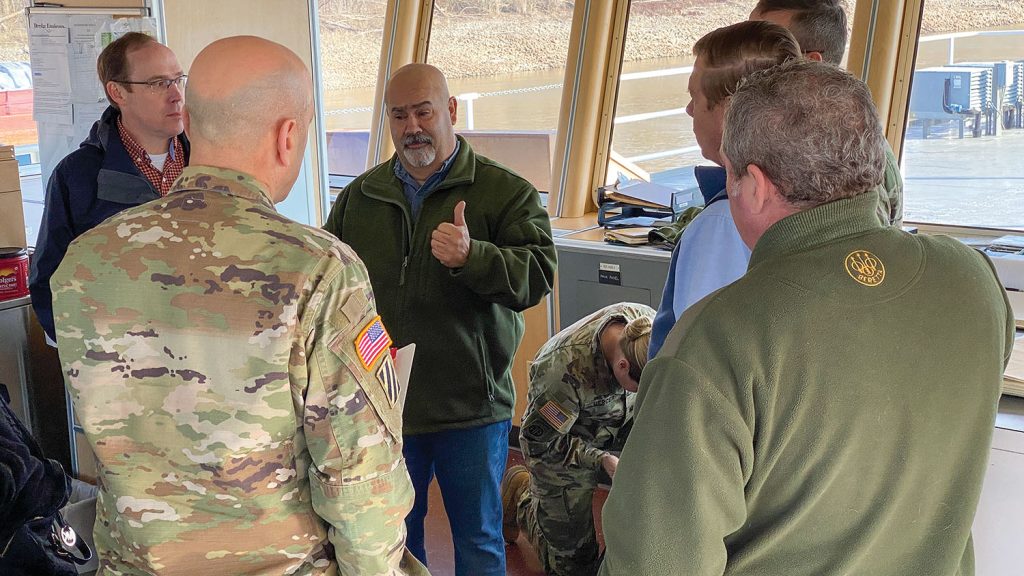 "Back at Corps Headquarters we look at the Mississippi River as our nation's fifth coastline," Spellmon said. There's some $2 trillion worth of economic activity up and down this river every year; it's important. And I just want to say thank you to our great partners here at the port and at WCI and others that help us accomplish our mission each and every day."