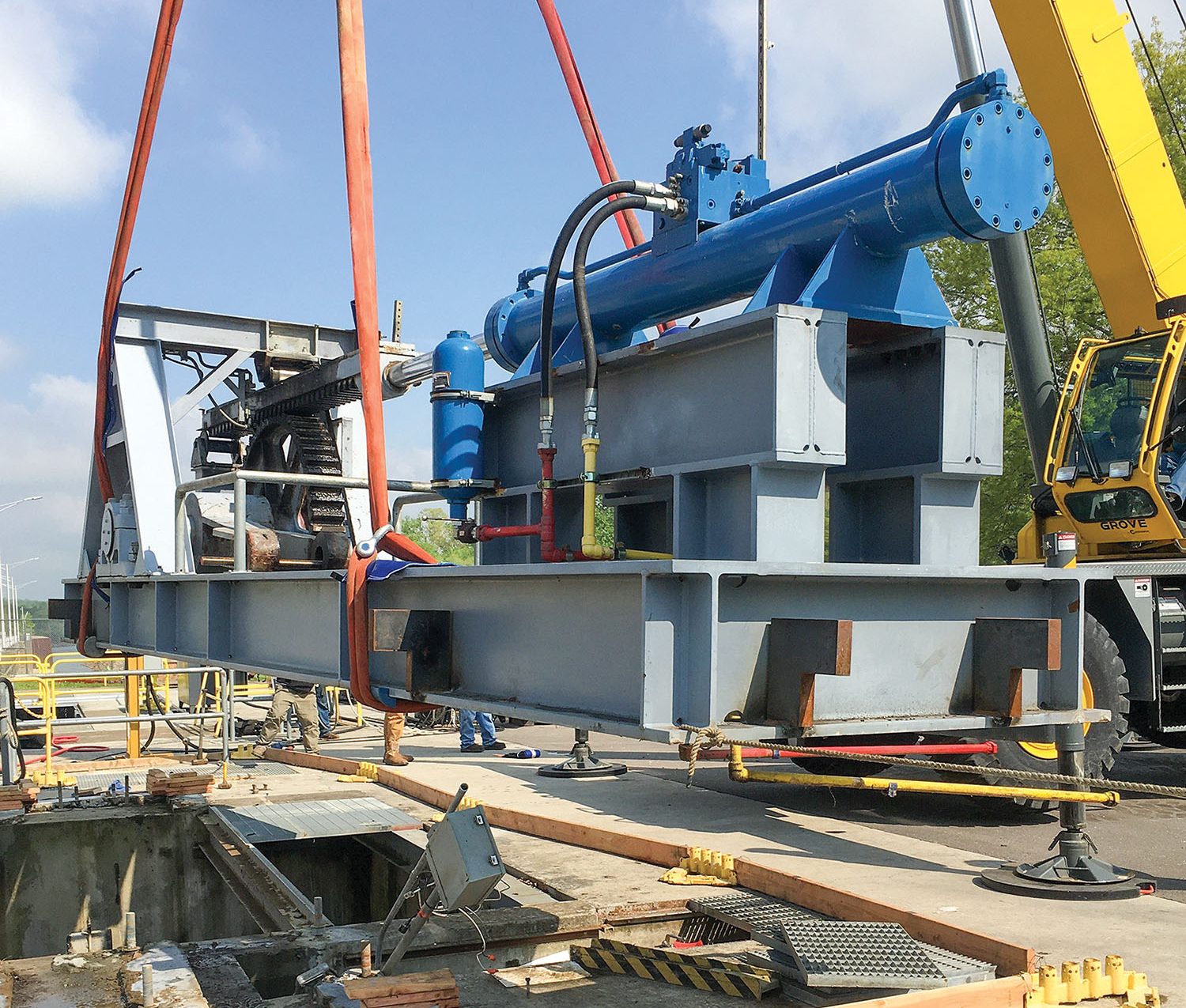 Cheatham Lock Closure Begins In May
APRIL 29, 2022 BY SHELLEY BYRNE
Work at Cheatham Lock at Cumberland River Mile 148.7 will begin this month and could cause navigation delays of up to several days.
Work is to begin May 16 and continue through August 5 with five openings scheduled to pass traffic. The expected schedule calls for six periods of 11 days of closure followed by three days of unrestricted operations.
Jason Johnson, lead maintenance engineer on the project for the Nashville district, said industry always wants to know as projects progress whether they are holding to the anticipated schedule. That is sometimes hard to predict, but so far everything looks good, he said.
"I don't see any delays of the openings, but there is always the chance we run into some issues and don't open the lock on time," Johnson said.
He said the Corps is holding regular calls with industry leaders to keep everyone advised whether the project is on schedule and allow the reporting of any concerns.
Johnson said the lock closed around this same time last year for repairs, but not all of them could be completed, so a second closure was scheduled for this year.
"I don't foresee any major delays on this project just because we're doing the same type of work we did last year, and the crew is familiar with these components," he said.
Last year, equipment was installed to allow dewatering of the upper part of the lock, Johnson said. The work included replacing seals, bushings and other components on one valve. Two additional valves require the same type of work this year, he said.
The repairs are based on an inspection that took place in 2019 that included a close-up look by divers.
Procurement Challenges
One challenge for the project was procuring the components necessary for the repairs and getting them on site in time for work to begin. Shipping issues, including those caused by the worldwide COVID-19 pandemic, have made some parts in short supply and caused long shipping times.
"What we try to do is stay local," Johnson said.
In the case of the Cheatham repairs, he said the Corps was fortunate to have companies available both in Nashville and northern Alabama that could fabricate the necessary parts and get them to the site so that work is now ready to begin.
Procurement of the necessary pieces began last year, shortly after last summer's repair work, Johnson said.
In 2021, 2,358 lockages were performed at Cheatham for 2,255 vessels, according to data provided by the Corps of Engineers. During the same period, 1,412 towboats with barges and 414 were towboats without barges. Additionally, 10 passenger boats or ferries, six federal government vessels with barges, five federal government vessels without barges and 408 recreational vessels passed through the lock.
Caption for photo: Cheatham Lock at Cumberland River Mile 148.7 will close May 16 through August 5 with five three-day openings scheduled to pass traffic. The work will allow the completion of repairs begun in 2021. (Photo courtesy of the Nashville Engineer District)